Rebel Satori Press is actively seeking new and independent writers in certain specific areas listed below.
Rebel Satori is not currently accepting unsolicited manuscripts of fiction, poetry or non-fiction except as noted below.
We are looking for nonfiction works focussing on the categories of esoterica / occulture and speculative fiction:
Esoterica / Occulture
Esoteric/Occult
Magick
Grimoire tradition
Witchcraft & Paganism
Speculative Fiction
Dark Fantasy
Steampunk
Interstitial Fiction
Surrealism
QueerMojo
Cutting edge GLBT Fiction, Poetry, Non-fiction
When submitting a proposal, initial query letter, or completed manuscript, please remember that it may take up to three months for your material to be reviewed.
Please include with your submission:
Cover email including author information and brief description
sample chapters, a synopsis of the entire manuscript and a table of contents (if non-fiction).
We only accept submission of materials electronically.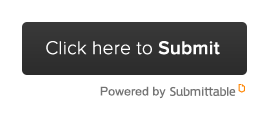 We are also accepting material for the online and print editions of Ashé Journal of Experimental Spirituality.
Good luck and thank you for your interest in Rebel Satori.
Submissions should be submitted via submittable via the link below: